Petite annonce Cours - Etude Cours de langues á Espagne : Barcelone
Spanish lessons with a live native teach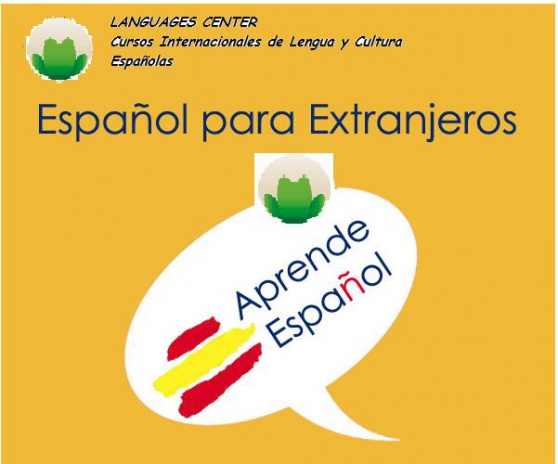 LANGUAGES CENTER SALAMANCA Virtual Spanish lessons with a live native teacher
If you want to experience learning Spanish in an immersion environment from the comfort of your own home or office, we offer 'Spanish online by LANGUAGES CENTER SALAMANCA. Taught only in Spanish by native teachers this method immerses you in the language without having to travel. We offer this together with our valued . LANGUAGES CENTER SALAMANCA is the specialist in offering Spanish language courses in Spain and has a lot of experience in offering virtual classes as well.
For absolute beginners we recommend the online 10 or 20 or the Individual lessons online. "LANGAUGES CENTER SALAMANCA Online".
We currently offer the following courses:
Intensive online 10 and 20 (group)
Using a communicative methodology, the Intensive online group course provide rapid improvement while immersing you in the Spanish language. The objective of these courses is for you to be able to communicate and take your Spanish into real world situations. The intensive online group courses are held in small groups, with students of the same level of Spanish as you.
With the Intensive online 10 and Intensive online 20 you will have respectively 2 and 4 classes per day, from Monday to Friday. General timetable is from 9:30h to 13:30h CET (Spain time zone). Timetables may vary and other timetables might be available upon request. Contact us, if you have any questions or requests.
Extensive online 4
The Extensive online 4 is the online version of the popular semi-intensive evening Spanish courses in as we have running in sALAMANCA. This course is perfect for professionals, students or anyone who has the evenings available to improve their Spanish in a fun and effective way. During this part-time online Spanish course, in a small group of maximum 4 students, you will learn all aspects of the Spanish language: grammar, conversation and vocabulary, listening and reading comprehension, and writing. Courses have a communicative character and are designed to improve accuracy and fluency.
Conversation online 4 (group)
The conversation online course focuses on conversational Spanish in a small group. You will focus more on improving your fluency rather than learning new grammar. Students are divided into work groups that exclusively focus on developing conversation themes, which means that students may belong to different levels. This course is focused mainly on conversation so it requires your Spanish level to be at lower elementary level as a minimum.
LANGUAGES CENTER SALAMANCA
Répondre
Téléphoner
Ce numéro valable 5 min n'est pas le n° du destinataire mais le n° d'un service de mise en relation avec celui-ci. Service édité par SOS ART BV.
Pourquoi ce numéro